Madagascar is a mysterious island located in the Indian Ocean, and its mines are rich in rubies and sapphires, many of which TSUKAKI has imported over the years. Among the imported gems are also demantoid garnets, which were not previously known to exist in Madagascar.
TSUKAKI imports rare gemstones directly from the mines and makes them available to Japanese customers. Jewelry is possible because of Mother Nature's beautiful gemstones, and the vast array of sizes, shapes, shines, and colors ensures that her stones are all one of a kind.
The reason why TSUKAKI doesn't entrust gem selection to local brokers is because we believe that the only way to find truly unique gemstones is by inspecting and selecting them ourselves. It doesn't matter if the gems are renown or not, we always do our best to find those that are valuable.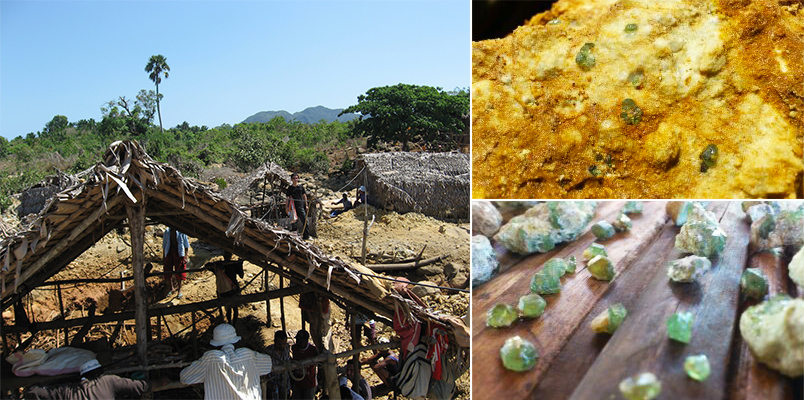 Eventually, the trading between TSUKAKI and Madagascar evolved into a business relationship with the Embassy of Madagascar, and we have been working on promoting and exchanging each other's culture. In accordance with our ideal business style, TSUKAKI aims to provide professional and social contributions to our business partners. We believe that social contributions in business result in boosts in company morale which, in turn, improves the overall working environment.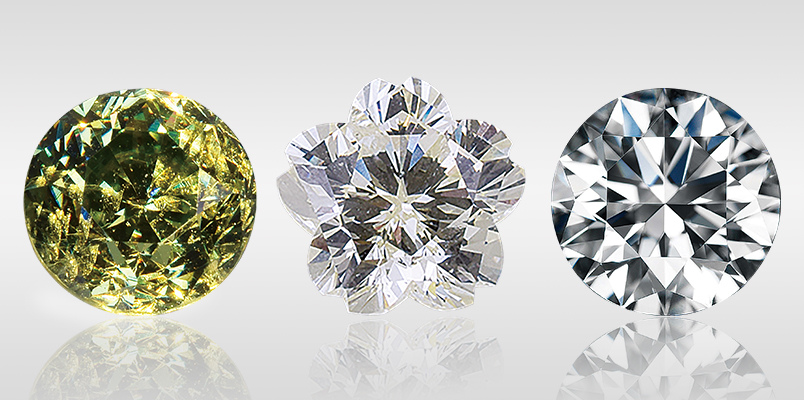 Another thing that is paramount to TSUKAKI is the cutting of gemstones. TSUKAKI always strives for something new. For example, our company endeavors to increase the number of cuts within a gem, because it will expand the possibility of new techniques and will provide various methods in which to express a gem's beauty.
Through our dedicated efforts, our jewelry products are valued as both fashion accessories and assets. Our high-quality jewelry is recognized by our customers, and our business field covers not only Asia and the Middle East, but Europe and the USA as well.
"What (kind of gems) will we find next?"
Like traditional treasure hunters, our staff members will travel anywhere in the world to uncover rare gems, and they will stop at nothing to locate or create original shines. This unparalleled passion for gems will ensure a bright future for our business.
Convention

Hong Kong:

Hong Kong Jewelry Show (Four times a year)

Japan:

IJT, IJK, and JJF

Products

Diamond, Color stone, Peal and Coral